ADOPT A HORSE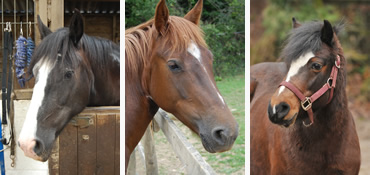 If you would like to help the Erme Valley RDA raise funds to support our work, why not adopt a horse?
Visit our Horses page to find out about all the wonderful horses that we have at the Brook. Pick the one you like and then give us a call.
Once you've completed the adoption process we will send you an adoption certificate together with a picture of your horse and his / her vital statistics. We will also send you a regular newsletter to let you know what your horse has been up to!